DEPARTMENT OF MECHANICAL ENGINEERING
Programs
Faculty
Laboratory and Workshop Staff
Facilities
Activities
Professors
Dr. Rajan Verghese PhD Head of the department
M Mathew MTech
KV Thomas MSc(Engg)
TA Venkitachalam lyer MSc(Engg)
VO George MTech
Dr. K Mohandas PhD
A Rajan Babu ME
Dr. PA Rajan PhD
Assistant Professors
PS Jamal Mohammed MSc (Engg)
Dr. TV Sathyanesan PhD
CS Krishnan Kutty MTech
Dr.C Madhavan PhD
KC John MSc(Engg)
PI Varghese MTech
Lecturers
K Janardhanan BTech
KT Subramanian MTech
ZA Zoya MTech
KV Soolapani Varier MTech
K Raghavan BTech
CO Paul MSc(Engg)
KR Saseendran MTech
R Sasikumar MTech
K Varghese Job MTech
George Thomas MTech
TI Ramachandran BTech
TC Peter MTech
C P Sunilkumar MTech
EC Ramakrishnan MTech
V Vasudevan MTech
KP Jayadevan ME
IM Chandran MTech
KC Paul BTech
KA Seethi BTech
VP Mohandas MTech
PS Sivaraman BTech
TA Sankaranarayanan
M Basheer
George Joseph
TV Mohandas
PC Devasykutty
KK Xavier
K Unniappan
CR Subramanian
AA Antony
KK Arjunan
KS Ayyappan
KM Ouseph
PA Varghese
PK Somasundaran
OR Radhakrishnan
TS Velukutty
KT Velayudhan
CY Francis
KC Sageersha
EK Ramesh
PK Sivan
N Pradeepkumar
TK Prasad
KJ Baby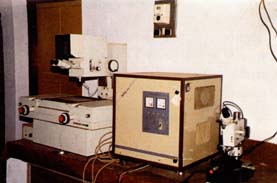 Instrumentation Laboratory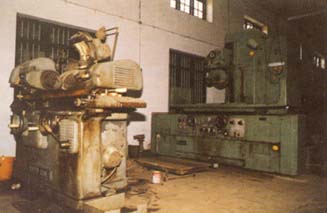 Machine Shop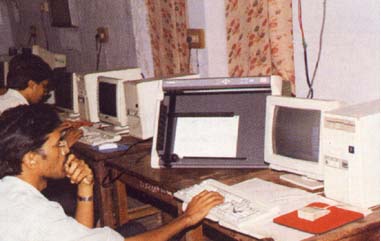 Computer Center
The department has the following well equipped laboratories and workshops.
Thermal Engineering Laboratory
Fluid Machines Laboratory
Fluid Mechanics Laboratory
Measurements Laboratory
Post Graduate Laboratory
Computer Center
Workshops
The department conducts seminars and workshops on a regular basis under the auspices of the Mechanical Engineering Association utilizing the services of experts and engineering professionals.
The placement wing of the department in association with the college Placement Cell arranges facilities for conducting campus interviews and selection and recruitment of students by reputed industrial organizations and companies.

The department has qualified staff for taking up projects and consulting works relating to areas in Powder Metallurgy, Refrigeration, Energy, Biomedical Engineering, Reliability Engineering, Maintenance, Industrial Engineering, and Fluid Mechanics and Machineries.
[ Home | Departments ]